SERVICES
Other architecture Services
Projects Management:
Works management and coordination system for Architecture and Urbanism projects development.Comprehensive response to the whole architecture Project from the beginning to the final delivery to the customer.
Technical Consultancy.
Technical Consultancy for Promotors, Constructors an other Estate Agents to the project comprehensive development or others technical issue: Technical Consultancy and economic-technical feasibility studies. Provision of all permits, licenses and necessary authorizations, including follow-up required for obtaining permits
contracted work consulting, additional consulting to construction supervision, final works required documents for purchase and sale agreements, supervision, monitoring and work control, technical proyects for buildings renovation, conservation and maintenance, Urban development advicing…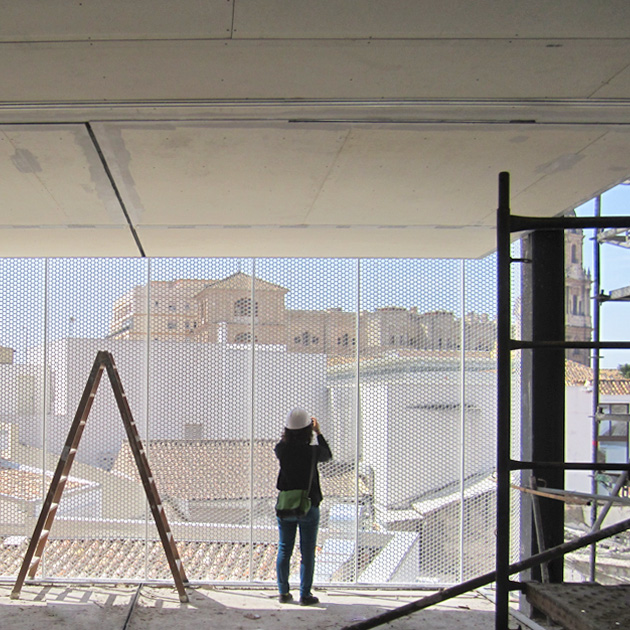 Architecture Projects for promotors and investor groups.
"Turn-key" Service.Construction Process Management: from Basic project design, all necessary documents required to obtain construction license, following-up construction phases to obtain final Occupation Licence document. We design all type of works: single-family houses, housing buildings, commercial or offices buildings, hotels, restaurants at any location.
Urban Management.
Survey, searching and properties analysis in order to reporting Urban and planning documents and feasibility study. Properties information will be collected from public and private institutions in order to know properties juridical and registration status.
Building Technical Control.
ITE is a Technical review periodically approved for buildings where all safety topics are checked (stability and tightness conditions, consolidation and habitability of buildings). Regulated by Real Decreto-ley 8/2011 de 1 de julio and other municipal regulations that determine technical control conditions.
CONTACT
PASEO REDING 41, 1ºD 29016.MÁLAGA
T: +34 951 765 790
E: estudio@oamarquitectos.es